Celebrating Inspiration, Education, and Resilience at the Potential Unlocked Awards 2024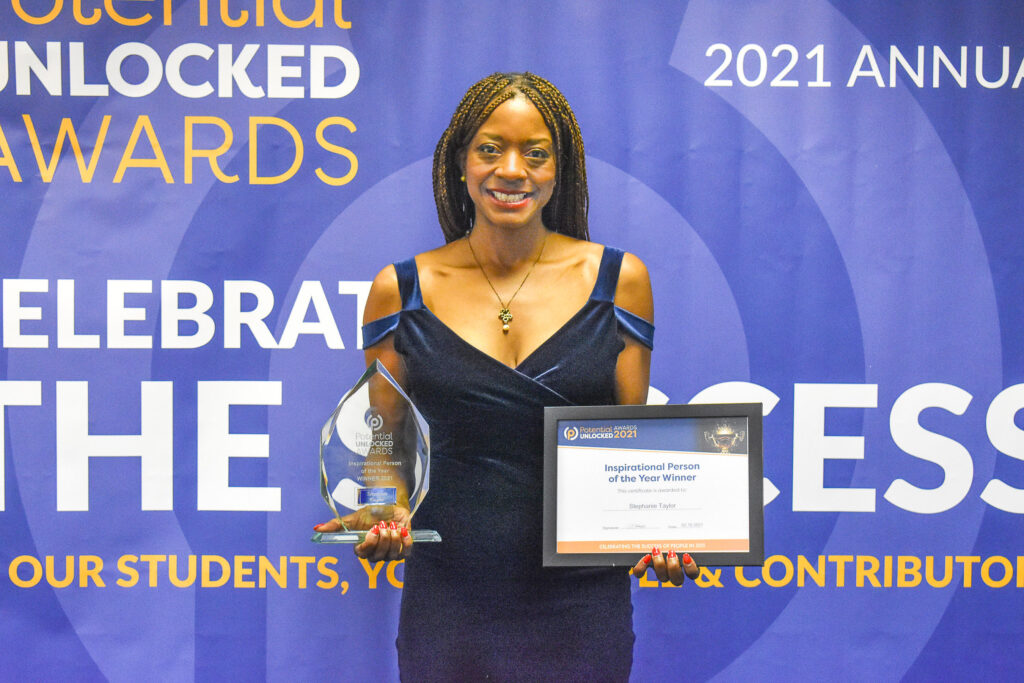 Birmingham, UK — 8th November 2023 — Brace yourselves for a remarkable celebration of black  excellence as we prepare to honour outstanding individuals aged 40 and below, comprising educators,  community leaders, and notable figures who are leaving an indelible mark. These exceptional individuals  not only accumulate personal wealth but also transform lives through their remarkable contributions. 
The Potential Unlocked Awards 2024 isn't just about recognition; it's a dynamic platform for showcasing  role models who magnify representation for our youth. Their stories serve as beacons, inspiring the next  generation to embrace greatness, embark on fulfilling journeys, achieve success, and undergo  transformative experiences. 
At the core of the Potential Unlocked Awards is our visionary CEO and founder, David C. Hall. David's  personal journey of overcoming academic setbacks due to dyslexia became the catalyst for this initiative.  He defied expectations and is now a multi-award-winning learning consultant, bestselling author, and  motivational speaker, dedicated to inspiring greatness in children and young people, unlocking their  untapped potential. 
Addressing Pressing Issues with Purpose: 
SCHOOL EXCLUSION: In the UK, 2,300 children from black heritage backgrounds face permanent exclusion  from school for every 10,000, compared to 1,400 white children. The Potential Unlocked Awards 2024 is  committed to breaking this cycle by celebrating educators and leaders who champion inclusive education,  inspiring change for a brighter future. 
CHILD POVERTY: Over 4 million UK children grapple with poverty, with 30% of Black high-level ethnic  groups living in low-income households, surpassing the national average. The awards take a stand,  celebrating champions who empower underprivileged youth to break the cycle of poverty and open doors  to brighter futures. 
CAREER PROGRESSION: A study by the Joseph Rowntree Foundation in 2015 revealed disparities in career  progression, disproportionately affecting individuals from black heritage backgrounds. The awards  address this inequality by celebrating leaders who break down these barriers, inspire change, and create  equitable pathways for career progression. 
BLACK EDUCATORS: Only 1% of educators from black backgrounds advance to Headship positions in the  UK. The Potential Unlocked Awards 2024 confronts this challenge by celebrating black educators who are  breaking down barriers and inspiring the next generation. Categories like Educator of The Year and  Education Leadership Excellence Award honor those making significant impacts in this critical field. 
ADDRESSING REPRESENTATION: Representation is a crucial issue for people from black heritage because  it ensures their voices are heard and experiences recognised. The Potential Unlocked Awards actively  addresses this by spotlighting inspiring individuals from black heritage backgrounds, providing role  models, and promoting diversity and inclusion. Through our platform, we empower young people and  foster a more equitable and inclusive society. 
Criminal justice disparities in black heritage communities, including racial profiling, disproportionate  arrests, harsh sentencing, mass incarceration, youth criminalization, and limited legal access, are a  pressing concern. The Potential Unlocked Awards honours Change Agents who actively address these  issues, recognizing individuals and organizations making significant contributions to reforming the  criminal justice system. 
Our event, which started with a modest gathering of 50 attendees in November 2018, has gained  tremendous momentum, attracting over 300 people in recent years. Esteemed keynote speakers like Les  Brown, the world's leading motivational speaker, and Kul Mahay , CEO of Ignite Your Inner Potential, have  graced our stage, igniting the inner potential of our attendees. 
Event Details: 
– Date: Saturday 3rd February 2024 
– Time: 5:30 PM 
– Location: Edgbaston Stadium, Edgbaston Road, Birmingham, B5 7QU. 
– Keynote Speaker: Dr. Dennis Kimbro, bestselling author of 'Think & Grow Rich' – A Black Choice – Presenter: Award-winning Greg McKenzie 
Our vision extends beyond the event itself. We actively engage with the community, forging partnerships  with local schools, organisations, and initiatives that support education and youth development. Through  these collaborations, we ensure that our impact reaches far beyond the awards ceremony, making a  lasting difference in the lives of young individuals. 
Media Contact Information: 
– Name: David C. Hall 
– Email: david@davidchall.co.uk 
– Office: 0121 405 1983 
The Potential Unlocked Awards are committed to inspiring and empowering young people. As we move  forward, we aim to expand our reach, attracting a larger audience, and enhancing our programs to further  empower young people. By spotlighting inspiring individuals from black heritage backgrounds and  featuring renowned speakers like Dr. Dennis Kimbro, bestselling author of 'Think and Grow Rich,' Les  Brown, and Kul Mahay, we instill a sense of hope, determination, and resilience in children and young  people, encouraging them to become agents of positive change in their communities and beyond. 
Join us at the Potential Unlocked Awards 2024 as we celebrate inspiration, education, and resilience. For  a personal invitation and more details about the event, watch this special video message from our keynote  speaker, Dr. Dennis Kimbro. 
https://youtu.be/00ctHaBYsK8?si=WNiqcX4tIzmI4LZ-